Your furniture says a lot about your home and your personality. You might come off as disorganized and carefree if your furniture looks old and worn. Looking to upgrade your ripped couch on a budget? That's where creative upcycling comes in. You can transform old and plain furniture in different ways and beautify your house. Here are the best hacks to give old furniture a new lease on life.
Tablecloths Can Cover Mistakes
Tablecloths aren't going out of home decor style anytime soon. Your beautiful sofa may have seen better days, but if the structure and cushions are fine, why not cover up the fading, stained fabric with a fresh coverup?
If you're going for a lighter look, choose a cream slipcover. It may seem like a bold choice until you realize you can take it off and wash it. You can get a tablecloth for a few dollars- so it's a budget-friendly option.
Colors can make a difference too
No one wants a table or chair with dull paint. If the finish of your furniture is dated or wear and tear has gotten the best of it, a simple paint job will do! This is another affordable hack for people on a budget.
The only thing you have to buy is paint. If you're all about the farmhouse style, you'll love an elegant look with layers of patina and gray-toned white paint. Regardless of the theme you prefer, repainting your furniture renews your decor.
Make people fall in love with your furniture again
Updating the handle of your cupboards changes the whole look. If you have a limited budget and don't want to undertake an upcycling project, simply changing up the handles is the quickest and easiest way to spruce up old pieces and retro furniture.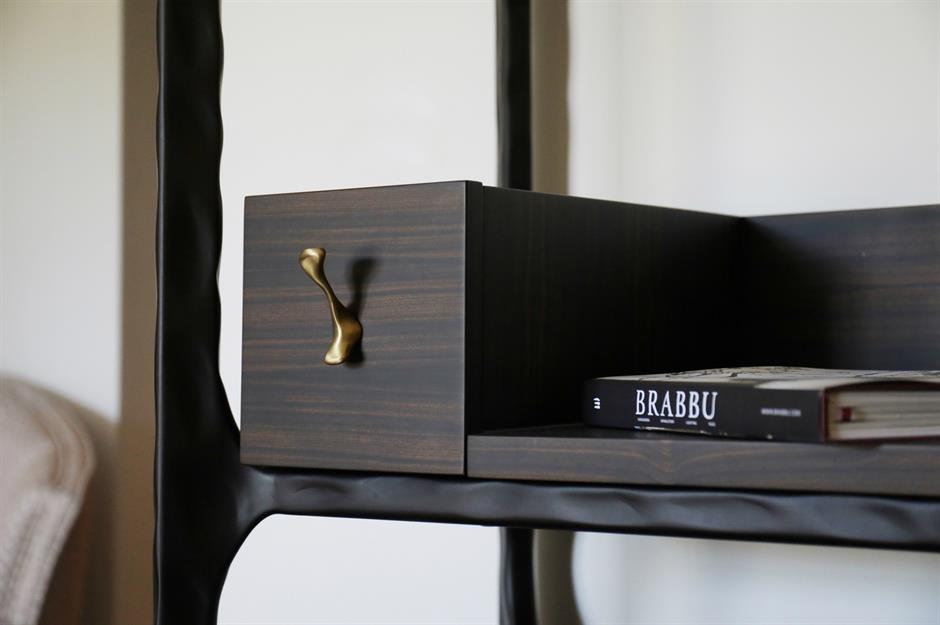 From statement porcelain options to these sleek hand-cast polished brass handles from any store, there are endless options for furniture hardware. Get creative, then sit back and admire your handwork. This is a popular upcycling hack.
Your bed could use a king-sized modification
Your bedroom could use a facelift too. A rich coat of paint on a tired wooden bed frame is an easy way to make a statement in your bedroom, especially when combined with matching bedding and contrasting vibrant pink curtains. It's a huge modification.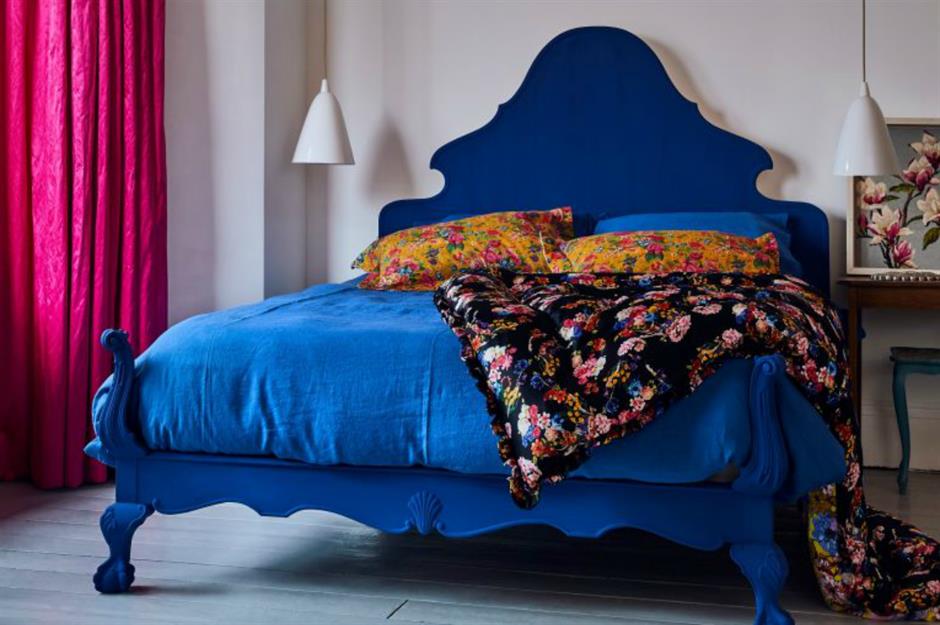 You'll only need to buy chalk paint for a project like this. It's easy to apply and beautifully adheres to wooden surfaces without requiring sanding or prepping. Choose a cobalt shade or green shade to get this bold look.
You can change the game with old maps
Covering your old-looking furniture hides scratches and is also beautiful to look at. These old wooden school chairs can be given a unique makeover for minimal cost. You won't need to spend a dime if you have glue at home!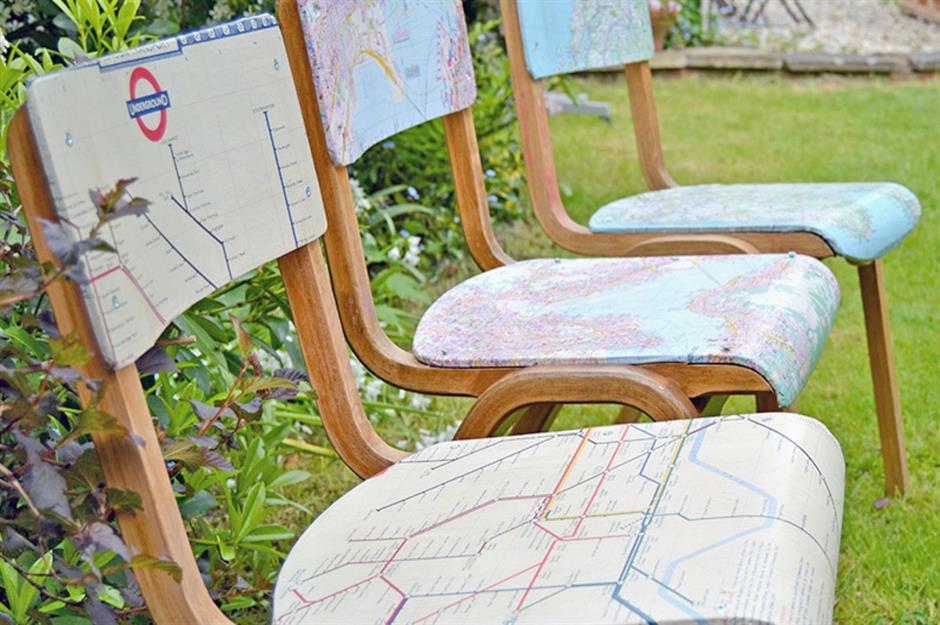 To get the look, dismantle the chairs, sand them, and then wipe them down. Using PVA glue and maps from your best spots around the world, carefully decoupage the paper onto the wooden fronts. Once dried, apply a coat of protective varnish and reassemble.