Bringing a dog into your home is a great decision that can have a positive, lifelong impact on your family. These fluffy animals are the best companions anyone could ever ask for. They would play with their humans all day every day if it were up to them. Moreover, they are super loyal and would never judge or mistreat their owners. In fact, dogs love to give their owners lots of affection. However, taking care of a puppy is not exactly easy, given that they must be walked regularly and kept healthy, well-fed, and clean. Considering all these responsibilities, getting a dog might seem like a lot of work. But don't worry. This article features a lot of helpful tips to make your life as a dog parent easier and as rewarding as possible.
Chase bubbles with your dog as a mutually fun activity
If you ask any dog parent, they will say that their pet is like their kid. And, in some ways, puppies can resemble children. For example, they love to chase bubbles just as much as children do. This activity can be incorporated as entertainment and can also be fun for the whole family, too.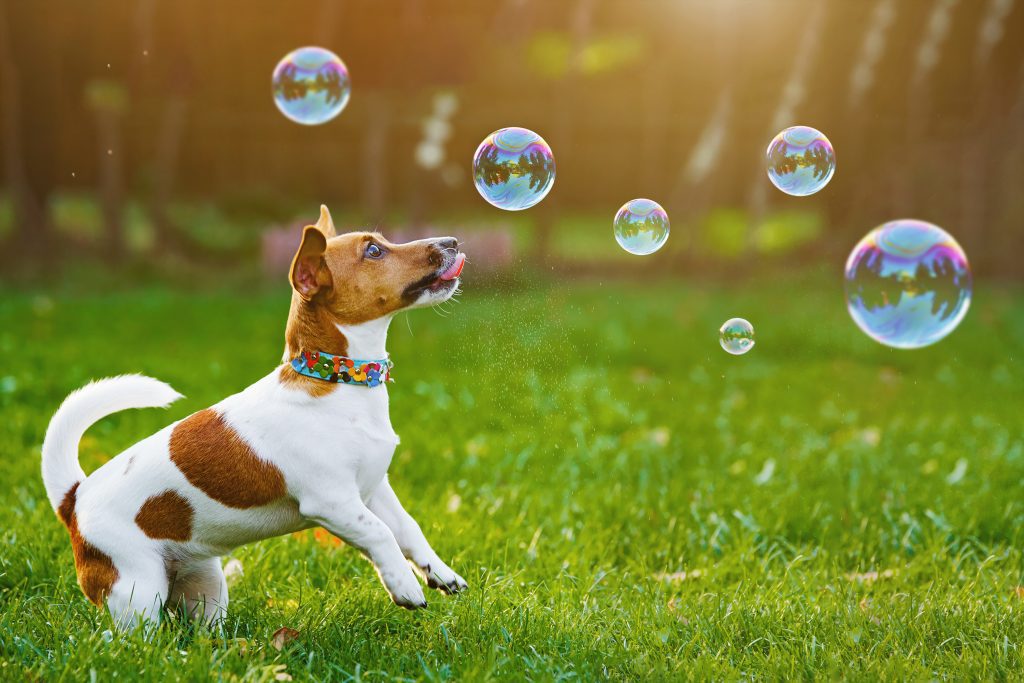 Chasing bubbles can be fun for dogs and humans alike. It appeals to their instinct and makes for easy, light exercise and playtime. Start by blowing a few bubbles, and if they don't show any interest, try aiming the bubbles directly at them. They should react with curiosity if not joy and want to start playing.