Everyone wants to keep their homes as clean and clutter-free as possible. Still, it can be hard to stay organized and neat while on a limited budget. After all, most of us cannot afford to keep a stainless steel organizer on our desks or have custom-built kitchen and bathroom cabinets installed to keep all of our kitchenware and toiletries neatly stored. And for those of us who do have the money, perhaps there are more exciting things to spend it on other than home storage solutions. Anyone who can relate to these issues will benefit from this article, as it offers budget-friendly solutions from the dollar store that will help keep everything organized at home. Look no further than these great tips and tricks that will help organize your home on a budget but with style.
Keep the pot lids in place with a magazine rack
Keeping pots and pans organized in the kitchen can be quite challenging. And keeping track of all of the lids can be a separate headache entirely. Storing the pots, pans and their respective lids together doesn't necessarily work because they can't stay balanced on top of each other.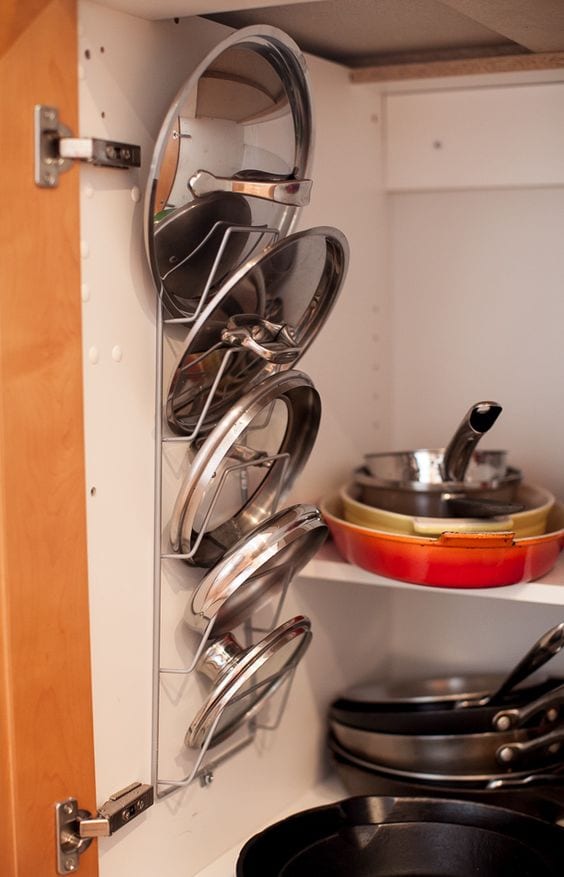 However, the pots and pans themselves can be stacked together and then their lids can be stored separately. To do so, simply buy a metal magazine rack from the dollar store and attach it to the side of the cabinet. Then, place each of the lids on the rack.