Nowadays, the Internet is full of life hacks for women to make their day-to-day tasks much easier. Whether it's using a new material to clean your house or figuring out how to keep fruits and veggies fresh for longer, some hit the mark, while others leave you clinging to your reliable, time-tested products. On the one hand, some may become a part of your daily routine, such as cooking or getting ready for work. On the other hand, some viral hacks appear to be ideal at first, but they ultimately set you up for failure no matter how many times you try them out. Fortunately, we are here to save the day! We'll tell you about such hacks that could make your life much harder and even jeopardize your health.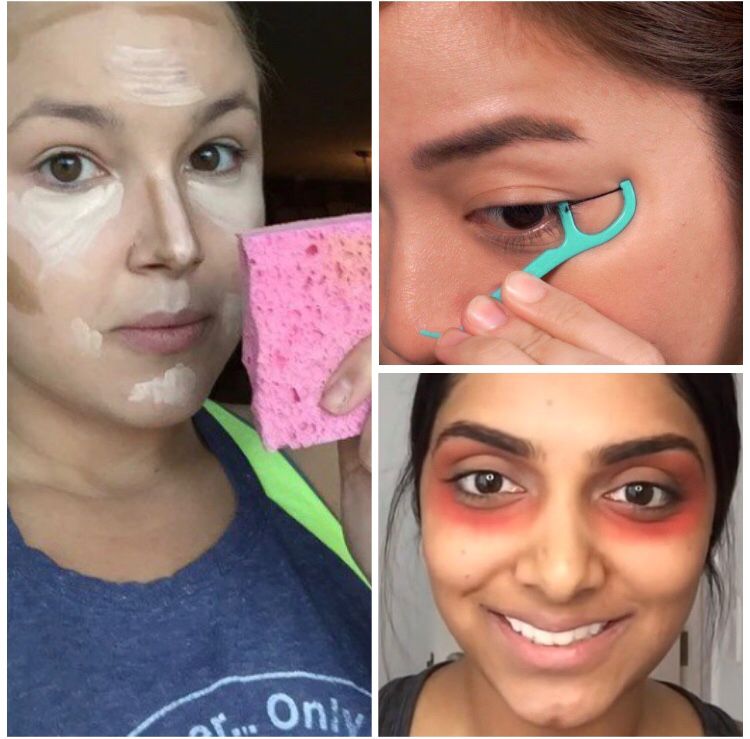 Applying red lipstick to conceal dark circles will only make them look worse
Tiredness is the most common cause of dark circles beneath the eyes. However, they are sometimes shadows produced by puffy eyelids or hollows that are a natural part of aging. Often, even the most powerful concealers may not be enough to hide them. Furthermore, if we skip color correction, they can leave a patchy skin appearance.
This is just another hack to forget about since using red lipstick does not color correct dark circles. After mixing with concealer, it may highlight them even more. You should try going for a light salmon-colored concealer instead. Moreover, it's better to use a makeup brush and blend it until no lines or markings are evident. Then, you can set it with loose powder.