If floral arrangements were as simple as throwing a bunch of flowers in a vase, it wouldn't have become so popular as an art as it is today. Flower arrangement requires a creative mind, calm hands, and a knowledge of flowers. However, even if you are not a professional florist, that doesn't mean you cannot DIY a bouquet. Here are tips from the pros that'll turn your ordinary vase of flowers into an intricate work of art. You don't need to spend a lot of money to create centerpiece worthy arrangements, but you do need practice! If you want to gift your loved ones the best Valentine's bouquet or brighten up your home with fresh florals, here are the five tips for better flower arrangement!
Focal Flowers Vs Filler Flowers
It is very important to know what role each flower in your bouquet will play. Not sure where to start? Categorize your flowers into two groups– the focal flowers and the filler flowers.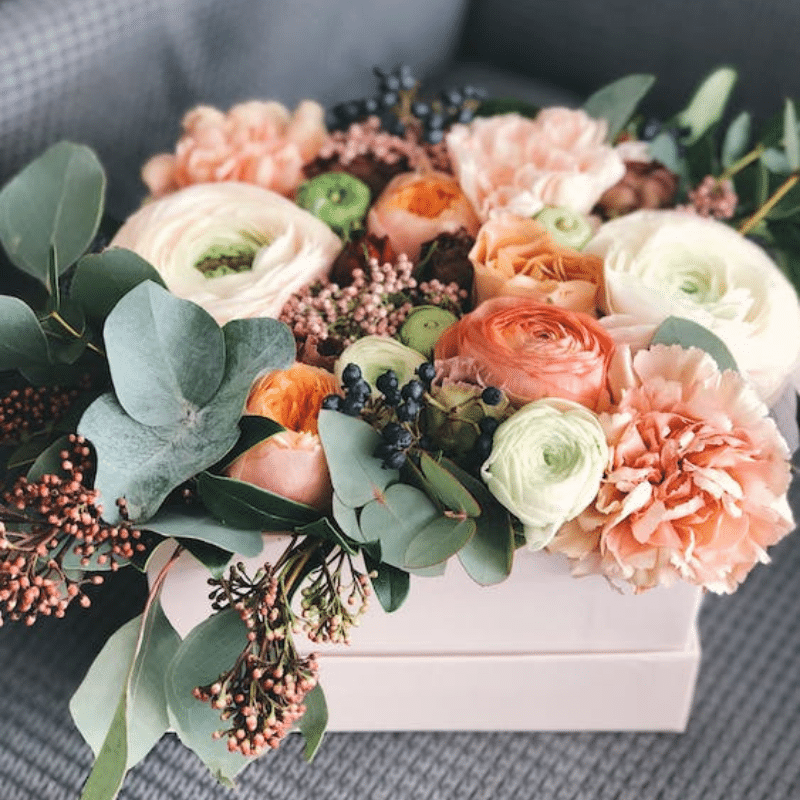 The names are self-explanatory. The Focal Flowers need to bring the main charm of your bouquet; they are the center of attraction. The Filler Flowers, which are just as important, are used to complement and enhance the Focal Flower's appeal. Add baby's breath for texture and fill.
Use A Hair Tie To Keep Flowers Together
While the width of the vase is one critical aspect for arranging flowers, if you have a broader vase, you can still keep your flowers nice and all huddled up. The pro tip: just use a hair tie.
All you need to do is group all the stems together and use a hair tie to tie them together. However, one thing to watch out for is not to tie them too tightly, as it might ruin the stem.
Keep Your Flowers Fresh For Longer
Everyone wants to keep their beautiful flowers fresh for a longer. To increase their longevity, just trim off all the thorns and leaves that you find on the stem of the flower.
Getting rid of leaves and thorns from stems ensures that they do not become an inlet for deteriorating germs and bacteria, which end up spoiling your flowers and decreasing their lifespan.
The Secret To A Fully Bloomed Rose
Roses are beautiful as is, but when we try flower arrangements at home, one common phenomenon that many of us notice is that our roses don't bloom as nicely as the ones we see on the Internet.
Here's an easy trick to make your roses bloom wider and spread their petals. Just blow gently towards the center of the rose to help it breathe more; you'll see it automatically open up after some time.
Conservative On The Budget, Not On The Design
Just because you have a tight budget does not mean you'll have to compromise on the appeal of your bouquet. Even simple flower arrangements can look bold.
For example, even if you cannot afford a lot of multiple-colored flowers, you can still create a stunning monochromatic bouquet if you have the basics. Using a bunch of flowers that are either the same or complement each other is a smart move.