Toothbrushes are the best tool to keep your mouth healthy and clean. The downside is that you should only use them on your teeth for only 3 to 4 months to avoid any bacteria growing on them, which can be an awful waste that harms the environment. Luckily, there is an easy way to avoid throwing away old plastic toothbrushes. They can be used around your home for several purposes, from cleaning the tiny spots your broom or your vacuum cannot reach to helping you keep up with your personal hygiene routine. If you want to know how to incorporate old toothbrushes into your household, here are some helpful hacks. Just remember to clean them thoroughly before trying out these ideas.
Cleaning the grease off your bicycle chain
The bicycle is one of the best inventions ever. Not only is it an excellent means of transportation, but it also works great to do some exercise. And bikes can also take you through every type of terrain, from rocky mountains and plain wetlands to valleys covered with tall grass. Yet, they demand to be kept in good condition to properly function.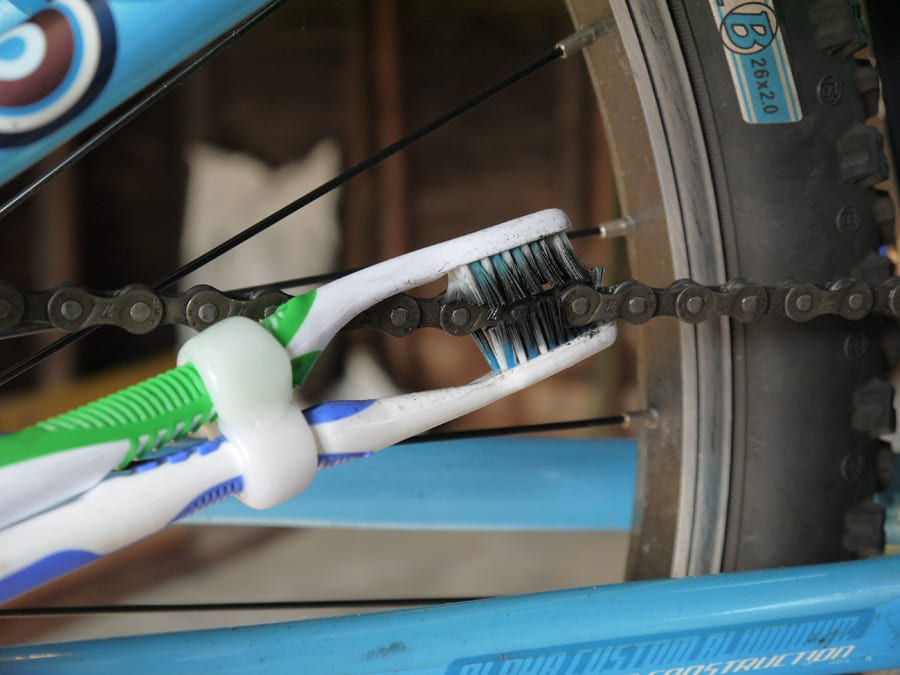 If you want to keep it functioning as well as when you first bought it, cleaning your bike's chains is essential because they tend to get pretty greasy, but you can clean them in no time by taking two toothbrushes and taping them with their bristles facing each other. Then, place them in between your bike chains to scrub the grease off.